Tempest Reporting provides accurate and high-quality court reporting services throughout all of Utah and in places around Nevada and Wyoming. Finding a reliable court reporter can make a huge difference for your business, and we can connect you with experienced professionals who can deliver the reporting transcripts you need.
Our specialists will handle the editing, proofreading, formatting, and many other factors that may crop up. Basically, we will deal with anything that can affect the quality of the work.
Our job is to ensure the quality and accuracy of every report. These are legal documents, and that means there is no room for error.
Because of this, Tempest Reporting recognizes the value of getting what you need exactly when you need it, especially in a legal setting.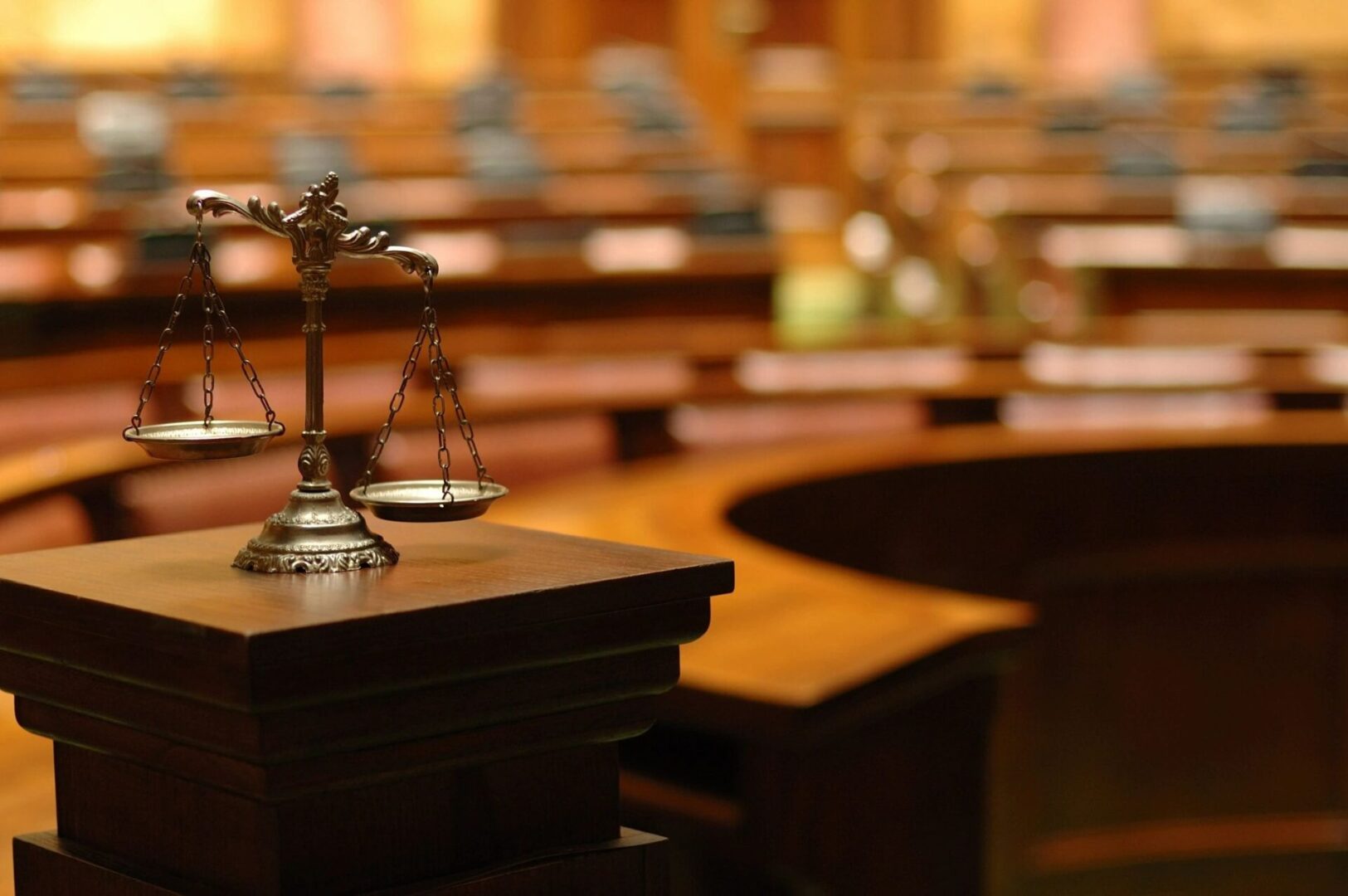 Reporting Services
Where You Need Them
Tempest Reporting is a court reporter company in Utah, but we can also connect you with experienced court reporters across the country if your work takes you out of state. We are conveniently located in downtown Salt Lake City, and we regularly provide services in Wyoming and Nevada and can quickly set you up with conference rooms in those areas.
If your work takes you further than that, we can refer you to a network of qualified court reporting companies across the country. These are people we have met and trust to deliver quality services.
Rush Delivery
Available on Court Reporting
At Tempest Reporting, we offer the option of rush delivery, including same-day delivery, next business day, and expedited services, as well as a normal transcript delivery time of two weeks (10 business days). We want you to get what you need exactly when you need it.
However, it's important to understand that it does take time to finalize a report transcript. So, whenever possible, inform your court reporter in advance that you will need a rush delivery service included with your reporting. This will ensure that the transcript you need arrives on time.
That being said, we understand that it isn't always possible to know when you're going to need your report. Preparing for a trial isn't a small task. It requires a lot of time and effort.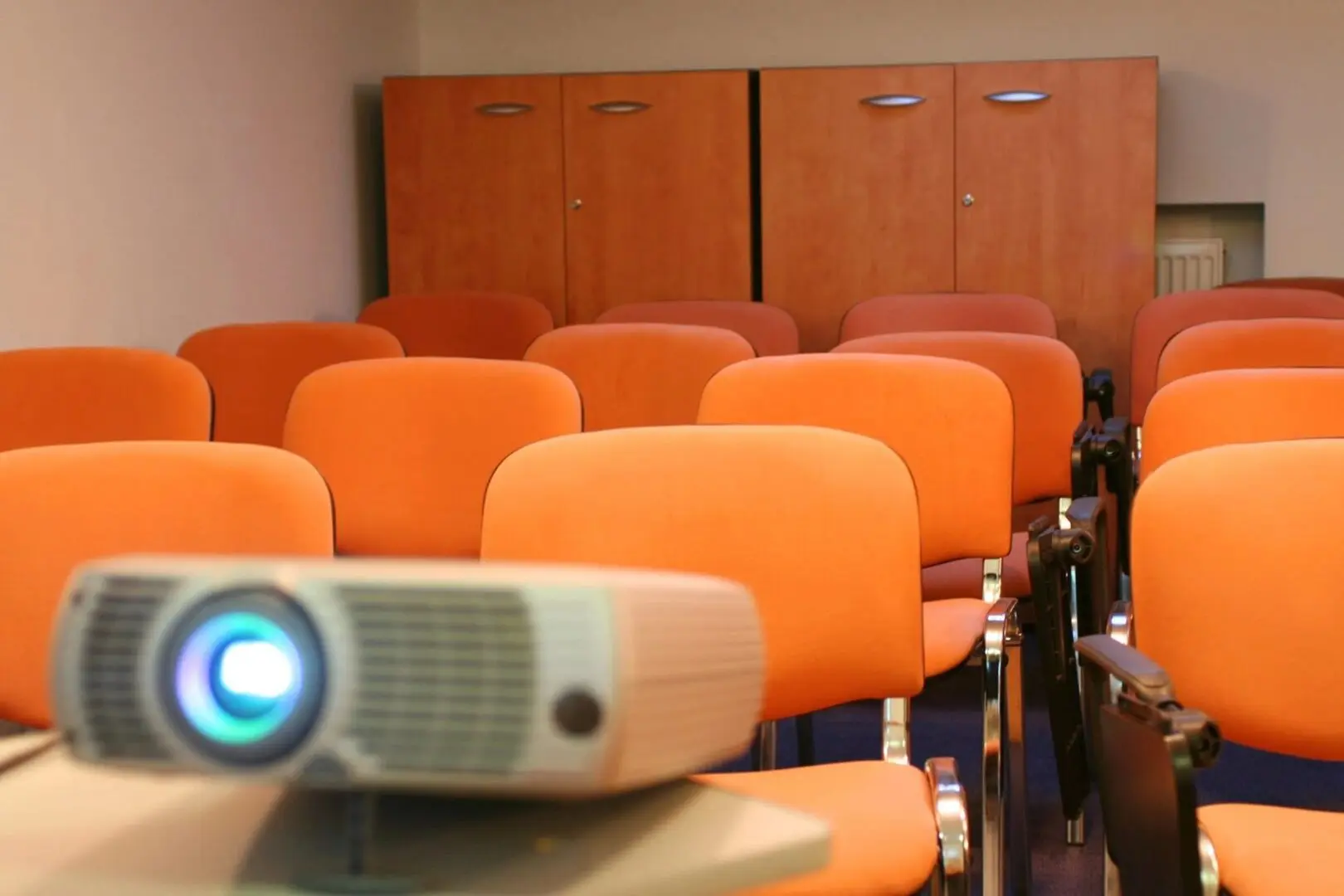 Get the Accurate Reports
You Need, On Your Schedule
In the courtroom, life happens, and it can happen fast. Schedules change, deadlines are moved up, and suddenly you're stuck preparing without the documents you need.
We want you to have what you need, regardless of the curves you get thrown. We hope you will take advantage of our rush delivery. We can work to meet your schedule, and expediting these services won't diminish the quality of the reports. You will get high-quality reporting regardless of the length of time required to get it to you.
In the courtroom setting, there are many players. Some of these are front and center, such as the lawyers, plaintiffs, jury, and judge. Other players are behind the scenes, making sure the rest of the team has what they need to successfully complete their requirements. Tempest Reporting can provide experienced and dedicated litigation support specialists who will work to provide the lawyers with the range of services they need when they need it. Our goal is to always be an invaluable asset to attorneys and to the courtroom in general.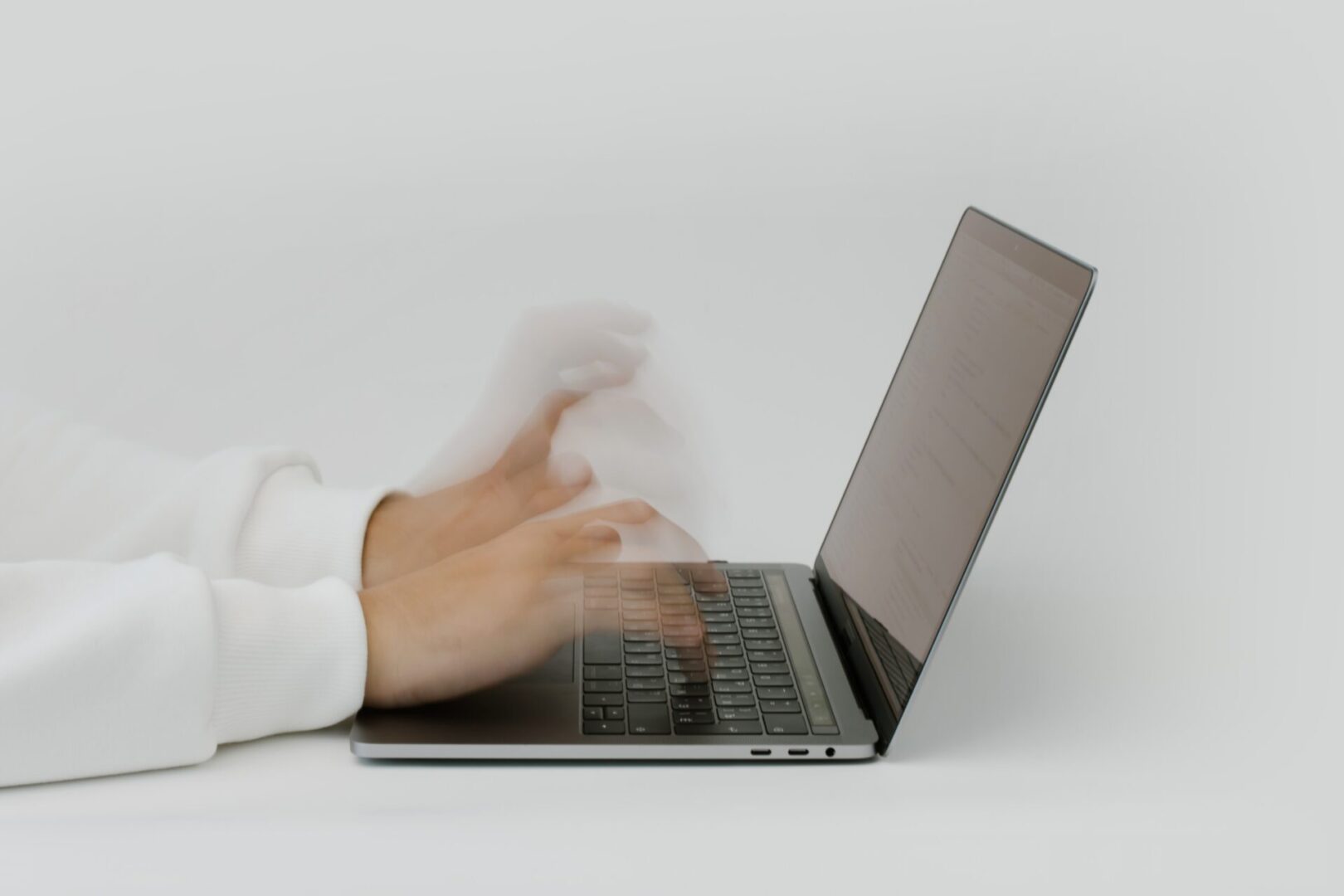 What is Litigation Support?
Our litigation specialists use the most recent technology to provide easily presentable case materials to the attorneys and the court. Their job is to organize the materials and inspect the information, so everything is accurate and applicable to the case the attorney is working on.
Litigation support services free up the lawyer's time so he or she can focus on other areas of the case, and Tempest Reporting will work with you through the entire process, from the beginning – prior to actual court proceedings – to the completion of the court proceedings.
Many of our specialists have worked with the attorney while all the final details are worked out. These details often include looking over the court proceedings to determine whether an appeal is necessary or can be made. They may also include working through the final documentation to ensure the final word of the court is met and delivered.
Basically, if you walk away from a completed court hearing and your client is still required to pay a certain amount in damages for a civil lawsuit, our litigation specialists may continue working with the case until all the loose ends are tied up.
Litigation Specialists Embrace Technology
Today's technology is creating an opportunity for your litigation team to be more effective. We make it easy to bring your information to the table in an organized, concise manner.
Our specialists are trained to rapidly sort through all the necessary information to deliver exactly what the attorney needs. Through our litigation support team, you will receive electronic transcripts in multiple formats. Depositions and exhibits are also available on CD. In addition, transcripts can be delivered by email, and compressed transcripts can be delivered in an FTP file.
When you're ready to start building a team to provide the necessary litigation support, give us a call!'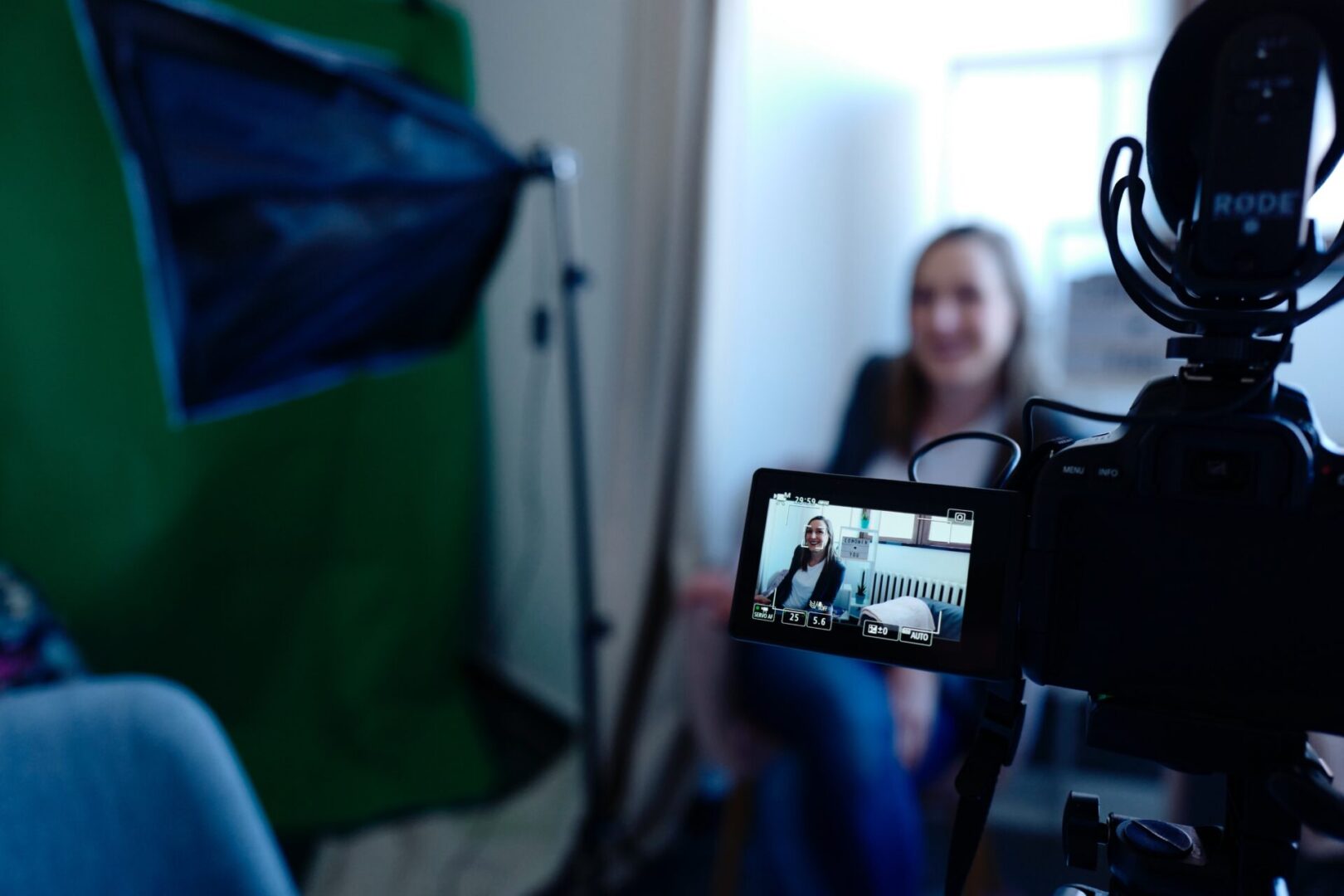 Your Videoconferencing
Pros in Salt Lake City
Group conferences are essential for the modern business or legal environment. Before videoconferencing, these meetings took place either face-to-face or through telecommunications. This meant conference rooms, stiff suits, uncomfortable chairs, and added costs for hosting multiple-line calls.
This wasn't exactly an ideal situation.
Today's videoconferencing technology eliminates the need for the board room. Your legal or business meetings can take place anytime, anywhere, regardless of the location of the participants.
At Tempest Reporting, we can employ the most effective technologies to ensure your videoconferencing sessions are productive, clear, and effective.
The Benefits of Videoconferencing
Videoconferencing is an effective way to connect users through both video and audio technology and equipment. This provides a number of benefits, and you can:
Before you can set up any form of video conference, you need to have the right equipment. You will need:
To ensure quality broadcast and a good experience, our professional videoconferencing services may use additional, higher technology equipment as well.
All users need to have access to some or all of this equipment before the conference can take place, and we can help make sure everything is in place before the conference begins (including a professional, comfortable, and fully equipped conference room if necessary).
When everything is in place, you will be able to communicate and clearly see and hear every other person involved in the conference.
You may argue that you can just have a videoconference through a free service such as Skype, so why bother with a paid service?
Actually, Skype and videoconferencing are not the same thing. Skype uses more of a phone-type service, while videoconferences employ many forms of communication technology to ensure a quality broadcast.
Skype is a useful app and is used regularly when you just need to talk to someone you know to confirm some information. It may not be the high-quality service you need for a professional conference that involves several parties. Our videoconferencing solutions can help you maintain a professional environment while enhancing the credibility and integrity of the experience.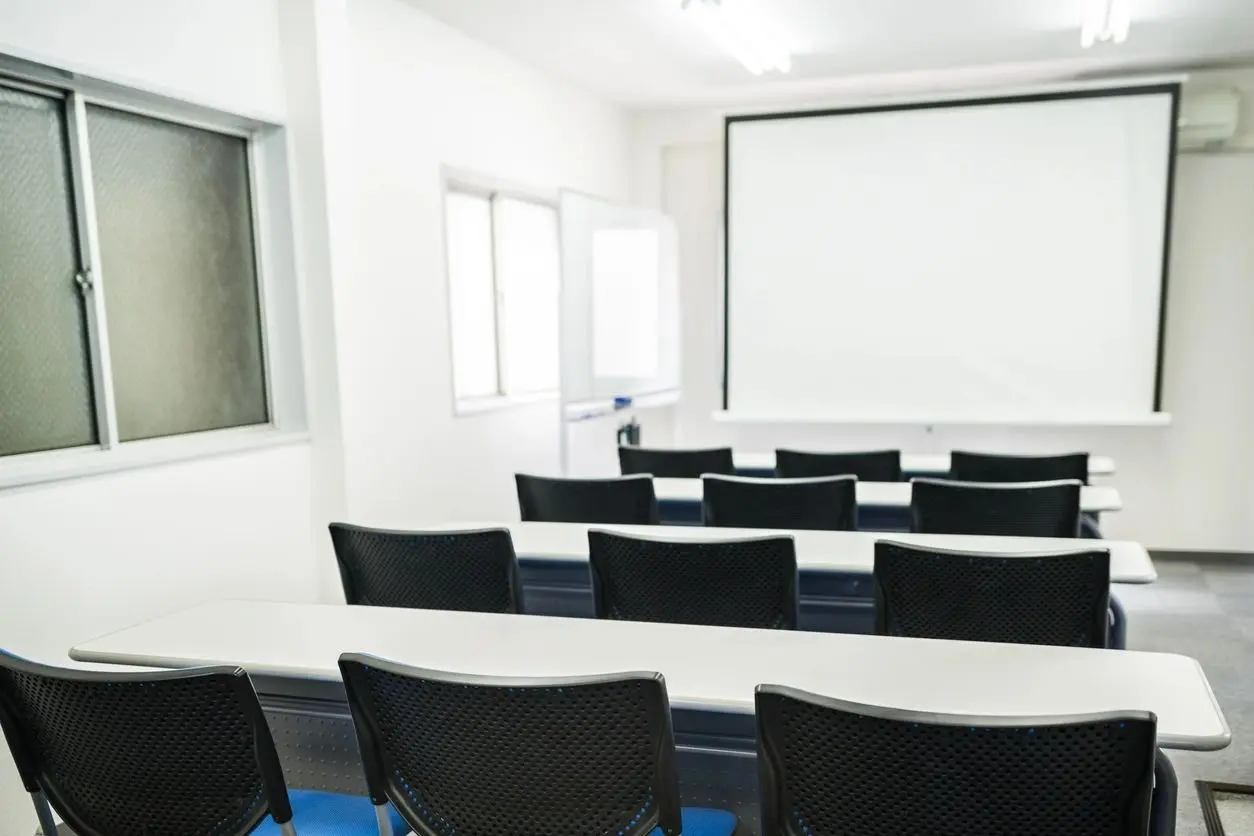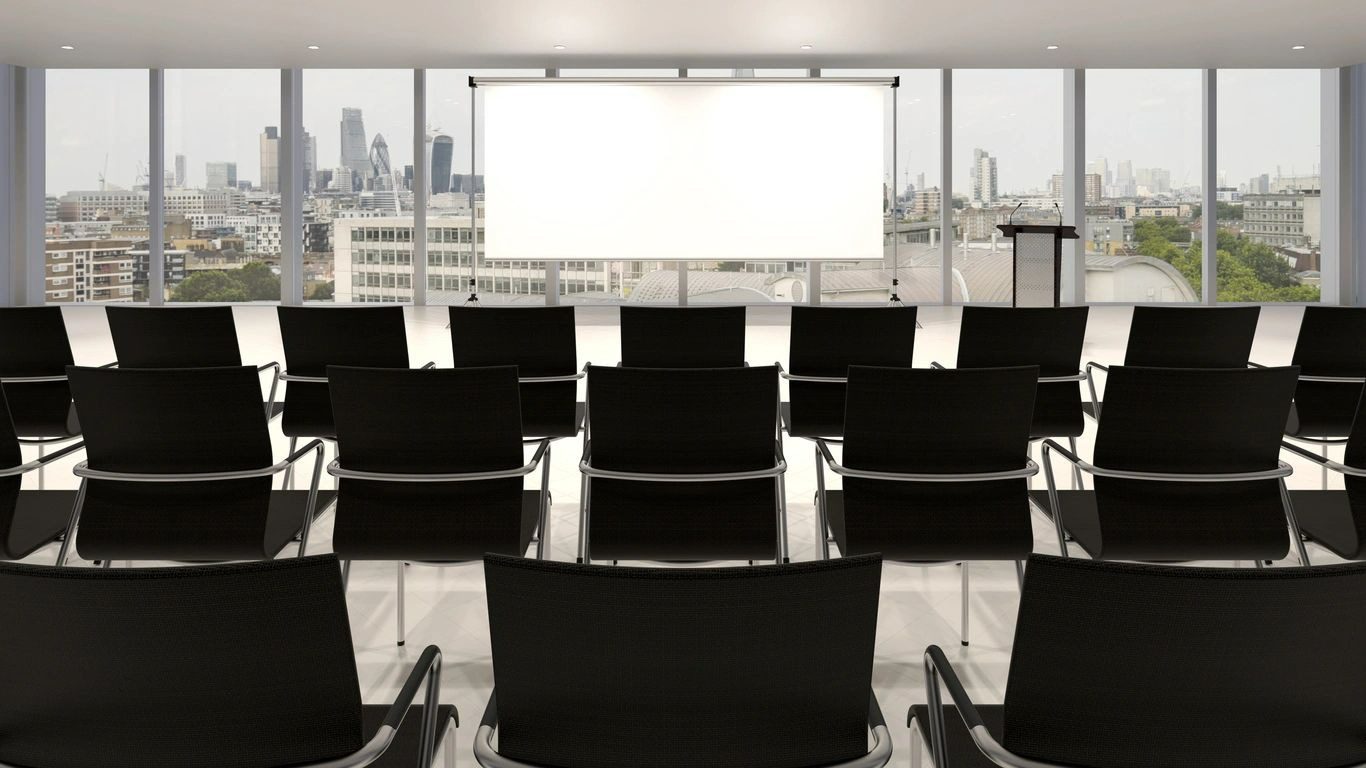 Video conferences can be used by any corporation or business. The technology can:
As the industry continues to grow, systems and structures will become more affordable, and putting them into an existing business will become easier. However, hiring professionals to navigate the infrastructure and help coordinate between business entities is recommended due to the technical understanding and the work required.
Contact us today to learn more about your videoconferencing options!
The Video Deposition Choice
of Salt Lake City's Legal Community
Video depositions are becoming more and more common in a courtroom setting. While onsite court reporters are still closely involved with most proceedings, video has become an intrinsic part of the process.
A video deposition makes it possible to see the full picture and hear the entire report exactly the way it was intended to be viewed. This makes it possible to instantly access and reanalyze important questions and answers throughout the entire process.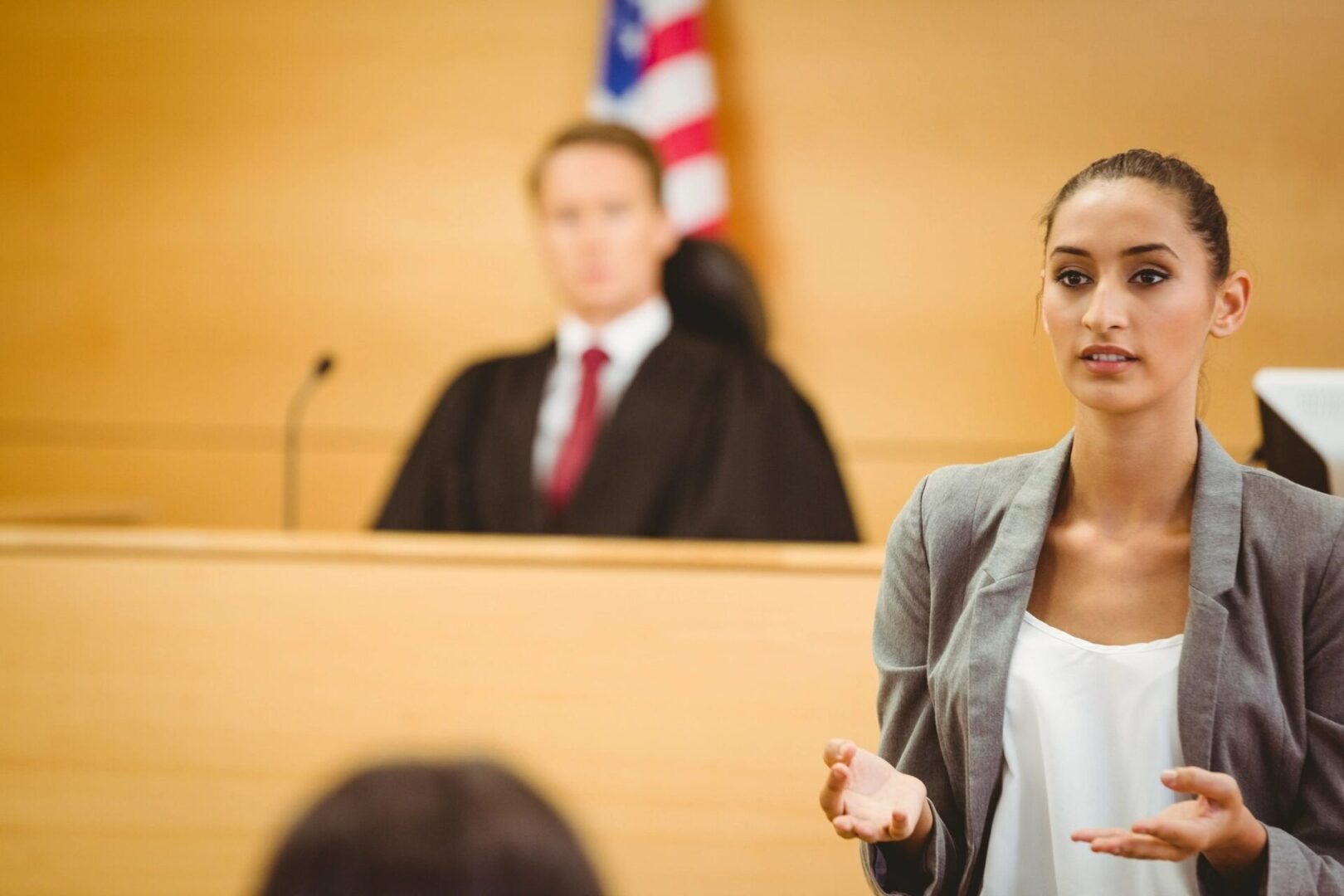 In courtroom proceedings, you have multiple players, including the witnesses. These witnesses are perhaps the most important element of any legal battle, and their word can determine the outcome of the case.
Yes, the judge or jury ultimately decides, but the testimony can sway that decision.
Video depositions can be taken, and then their testimonies can become sworn evidence that is used in the case. The deposition can also be used for further testimony or to be reviewed by the lawyers and those on the legal team. These depositions are important because they preserve the testimony of the witness.
Video depositions do not replace standard court reporters. Instead, the two work together to give a well-rounded witness account.
Too often, witnesses are unable to show up in court. In the past, when the witness didn't show up, the proceedings would come to a halt or move forward without them. If there was a previous testimony recorded by a court reporter, that would be brought back up. Today, video deposition can be used in place of the witness if the person is indisposed. It can also be reviewed by attorneys and staff members for cross-examining or direct interaction with the witness.
These videos are also helpful if the witness decides to change his or her story. As mentioned above, video depositions are sworn evidence, no different than swearing on the Bible during courtroom proceedings. If the story changes, the video is proof of the original claim – perjury becomes very difficult to commit.
Creating Professional Video Depositions
Video depositions are used in the courtroom, but they are not required as part of the proceedings. However, many lawyers have found it helpful to hire deposition services because they are helpful in moving forward with the case. Any attorney involved in the case can hire a court reporter, and when they do, they choose the professionals.
At Tempest Reporting, we can help you through all the steps of preparing and taking an effective video deposition.
When preparing witnesses for a deposition, a certain amount of training is required to make sure the final video is professional and will hold up in court. Because the depositions are video recordings, the witnesses need to be prepped for the proceedings.
A professional will deliver training to the witnesses that will help them understand the impact of their body language, eye contact, and how they deliver their words. Keep in mind that poor-quality deposition videos can be dismissed locally and in federal courts. Creating a professional video helps to reduce this risk.
The professional videographers at Tempest Reporting will help maintain the technical end and make sure the video is produced with good sound and visual quality using the proper software and equipment. The final result will be a video that can be easily viewed and reviewed by members of the courtroom, the jury, and the legal staff.
How to Choose a Video Deposition Service
When hiring a professional, it's important to select an NCRA-certified deposition videographer.
In order to achieve this certification, the videographer has to be in good standing with the NCRA. They also go through specific training and tests to make sure they are capable of doing the job, which means that they also have the necessary tools, equipment, and software to create high-quality depositions.
Also, following the request of an attorney or the court, these professionals should be able to create specific clips of the depositions, delivering exactly what is needed.
Video depositions do not replace court reporting; instead, they are used in conjunction with it to create dual-layer witness testimonies. They are proving to be invaluable in a courtroom setting, and Tempest Reporting can help you get the results you need.
Elegant Conference Room Rentals
At Tempest Reporting, we offer A+ conference rooms in Salt Lake City and St. George, Utah.
Our conference rooms are available in Salt Lake at no additional charge when clients use our reporters.
We can also work with clients throughout the country to set up a conference room or deposition suite that will meet the needs of every party involved.
Salt Lake City's
Deposition and Meeting Services
Your room will be set up to make your gathering as convenient and effective as possible. Common amenities include phone, copying and imaging machines, wireless internet access, SpeakerFone, and more. Whether you're meeting in person or setting up an important videoconference, these rooms have the professional and technical elements you need.
Clients commonly use these conference rooms for depositions, mediation, trial prep, consultations, and much more.
Call us today to reserve your conference room.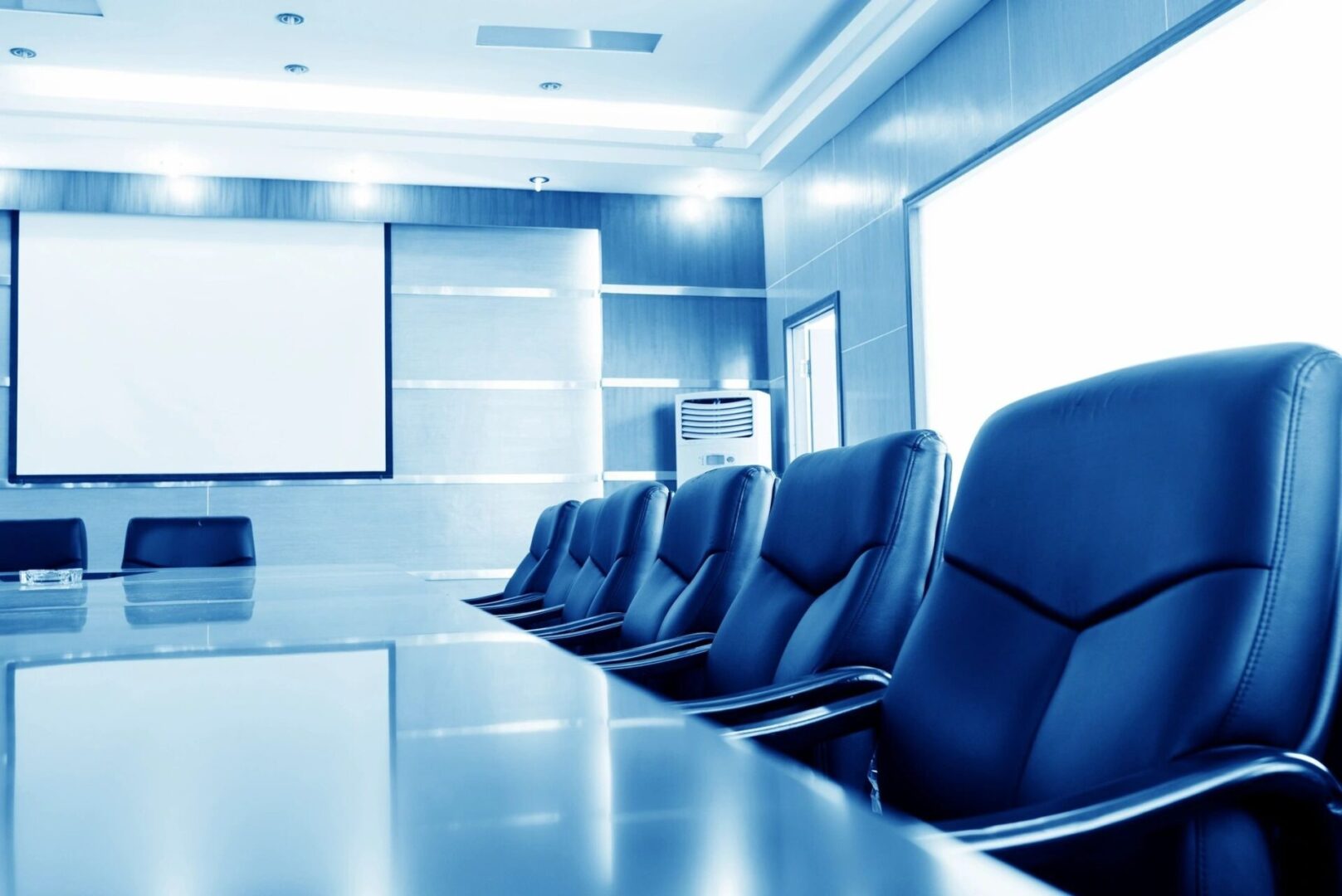 State-of-the-Art Real-Time Reporting
Courtroom technology has changed a lot in recent years, and it's possible to receive the information you need almost instantaneously.
For years, the standard process for court reporters was to transcribe the events taking place in the courtroom with stenographers and reporting equipment. Today, we have a range of real-time technologies that allow us to improve the court reporter's transcription and provide better, faster access to the reports they generate.
Real-Time Connects the Courtroom to the World
Previously, when a court reporter completed a report, it would need to be transcribed before the court or attorneys could access it. This process could take some time, and it wasn't always finished when the parties involved really needed the information it contained.
Today, that transcription still needs to take place. However, real-time technology has made it possible to transcribe the report while it's happening and then make it available anywhere. These solutions continually process new data to create a rough draft transcription that is immediately accessible.
Real-time transcriptions offer two important benefits. First, it is fast. This system means you don't have to wait for the delivery of a court report. Second, the transcription can be input into the courtroom testimony program.
On top of all that, testimonies and court proceedings can be streamed online, in real-time, so that the proceedings can be accessed nearly anywhere in the world.
Security, of course, is a big concern here, which is why these streams aren't available for any person to simply access. But, when key players are scattered in different locations, this can be an effective solution that will keep everyone in the loop.
In order to take down the proceedings of the courtroom, court reporters need to be able to transcribe at least 180 WPM. Stenographic equipment helps them achieve this.
When real-time technology is included, the stenographic notes are converted through the technology into instant text. This text can then be distributed to the necessary parties.
These transcriptions are projected instantly where they need to be viewed. They are also stored digitally, so once the report has been completed, the digital copies can then be used to turn the rough draft into professional transcripts for court proceedings.
Closed Captioning and
Hearing Impaired Resource
Real-time technology enables the immediate transcription of the proceedings of the court, which is great for attorneys and other parties that need access to the report. But there is a third benefit that often goes unconsidered.
Immediate transcriptions of court proceedings can be easily followed by people who are deaf or hearing impaired. This is especially helpful in the courtroom when you have a jury member or audience participant who is hard of hearing. The proceedings are instantly viewable, which eliminates the need for a translator.
Outside the courtroom, this technology is what makes closed captioning – a service that benefits one-third of the population – possible. The technology is widely used by television programs, sports broadcasts, webcast reporters, and news stations to make sure the information they share can be received by nearly everyone.
Contact Us today to learn more about this service and how it can help your court proceedings.
Find a Court Reporter Near You!
You can have access to experienced court reporters even when your work takes you outside of Utah. Tempest Reporting offers a unique referral service, so even if you're taking depositions out of town, we can arrange for a skilled court reporter in other cities and states.
While we are capable of sending our own court reporters almost anywhere in Utah and a number of places in Wyoming and Nevada, we understand that sometimes your work takes you further.
When your work takes you to another location, our referral service can save you time and staff resources.
You have a lot to think about on the trips. The last thing you want to do is spend time calling around, trying to find a court reporter.
Take advantage of our referral service and focus all your efforts on the case at hand.
We maintain relationships with several court reporting firms on the East and West coasts, as well as in multiple large cities throughout the country. We can either set up the entire appointment, so all you have to do is show up, or we can simply provide you with the information of trusted reporters so you will have everything you need once you arrive.
At Tempest Reporting, we are NCRA-certified and only refer you to court reporters who maintain the same standards.